For over 13 years, we have been providing you and your entire family exceptional dental care in Kennesaw. Our professional full-service dentistry paired with our remarkable patient care is a winning combination. At Dental One Associates of Kennesaw we strive to make your visit to our office a smile-worthy experience.
At Dental One Associates of Kennesaw, we begin seeing children at age 4. Establishing rewarding and lasting relationships with our patients is important to us. We pledge excellence in all we do, and we are looking forward to helping you make the most of your smile now and for all the years to come. Experience the difference with Dental One Associates of Kennesaw.
Our Kennesaw Office is Easy to Find
Next to Red Lobster and Bank of America, in front of Town Center Mall. Off Barret Parkway and Interstate 75
Office Tour – Welcome to Our Office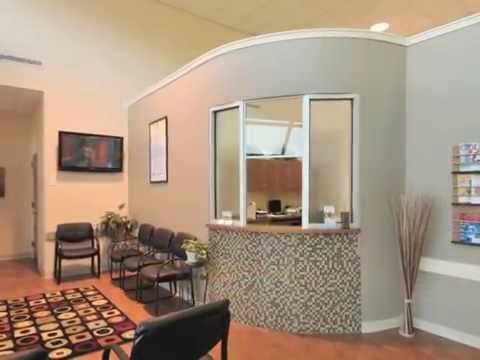 360° Office Tour – Our Lobby
360° Office Tour – Our Operative Rooms
360° Office Tour – Exterior
Book Online Now
Complete the form below to book your appointment today.
Office Hours
Monday

7:30 AM – 3:30 PM

Tuesday

7:30 AM – 3:30 PM

Wednesday

7:30 AM – 3:30 PM

Thursday

7:30 AM – 3:30 PM

Friday

7:30 AM – 2:30 PM
CareCredit
CareCredit is a healthcare credit card designed for your health and wellness needs. Pay for the costs of many treatments and procedures through convenient monthly payments.
Our patients leave smiling


Great services and less painful experience than I normal have. Front teeth work is not pleasant but it was bearable thanks to Dr. Gessling.

Eletta G.



Exceptional service. Everyone is very professional and focused on their particular jobs. Office & rooms always very clean.

Patricia W.



This offers a very good service. They have a very good dentist on board, and an excellent hygienist as well (Jessica).

Colin C.



I rarely go to the dentist because I can not stand all the drilling and noise that reverberates in my head. Recently a tooth that has been bad for many years decides to ache!! Had to have it extracted. Dr. Wheeless did a fantastic job, both with the necessary shots and removing the tooth. I didn't feel anything!!! So glad I decided to go the Dental One. I have several dental issues to take c…

Martha C.



Dr Wheeless and her assistant made me feel comfortable and answered all of my questions.

Deborah O.



Everyone is so nice. And they go the extra mile to make it happen

Sara R.



From the moment you step inside, you meet the sweetest receptionists ever and to you sit in the dentist chair and get your teeth done by the most kind crew. Love this place. I recommend them to all my family and friends.

Sara R.



Everyone is so great and personable.

Melinda D.



I've been going to this dental office for over 2 years and it has been the best experience I've had in a dental office. They are super flexible and respectful of time. If I could give 10 stars I would!!!

Aaron G.



Always have everything taken care of. The Staff is personable and professional.

Aaron C.



Great experience. Office and staff are very knowledgeable and pleasant.

Amanda S.



The service was good and the Dentist answered all my questions and performed an additional service that was needed.

George W.



Good People Great Work.

De L.



Been going here for a few years now. Great service and amazing price with Dentrite plan.

Kev L.



The attention and care given by the front desk staff, the dental assistant and the dentist.

Cheryl H.



I love this dental office! The hygienist is really sweet and always does an amazing job cleaning my teeth. The dentist and staff are also very nice.

Brandi W.



I love this dentist office. Nice friendly caring staff.

1



I love my dental hygienist she was patient and explained everything. The Dr was great too.

Mary R.



Concern, friendliness, professionalism and knowledge

Dianne B.



I have gone to Dental One Kennesaw for a few years and they do a great job for me and my family. Very friendly staff.

David M.



The staff is great. Explained everything before doing it!

Mary R.



I've been coming here for over 4 years and I have never had a bad experience. There is a family atmosphere making the dental experience so much better. Mary can turn any frown upside down. I won't be going anywhere else for my dental needs

Gavin R.



They have a great staff and it is nice to come in and everyone knows you by name.

Antoinet W.



Best dental office ever. Everyone is friendly and actually care about you instead of your money.

THE B.



Friendly & professional staff. Very short wait time.

Wendy W.



Dr. Wheeless and staff are awesome. Finding a new dentist is stressful but I couldn't be more pleased with being referred to Dental One Associates. They are very friendly yet professional. I highly recommend them!

Dana R.



Friendly caring gentle makes going to the dentist not intimidating

Stacey H.



Excellent service, friendly staff

Denise S.



Good overall first experience and reasonable price!

Bethany W.



Dentist listened to my concerns and accommodated mu needs. Great and smooth experience.

Pavel G.



Friendly staff.

Terry S.



professionalism and cleaniess

Dianne B.



Always courteous and professional.

Hadassah S.



Awsome staff, great place to go for all your dental needs.

Jesus A.



Competent and pleasant staff makes going to the dentist a piece of cake.

Christi A.



Three years ago I relocated to this area. My child needed an exam or he couldn't start school. Dental One was able to see us later that afternoon! Staff are polite and friendly.

Nena S.



The office is close, the staff is friendly and you can alway get an appointment

Patricia C.



I've always had wonderful services there. Everyone is very nice especially Mary! Love her!

Tonya B.



This is awesome! The staff is amazing and very helpful! I have recommended them to several others who have also had excellent experiences.

Tonya B.



Greeted by name and great customer service

Stephanie E.



A GREAT STAFF THEY MAKE MY VISIT LESS FEARFUL.

Clarence M.



The office is great, I love the staff. Dr. Willis was great and Jessica the hygienist is fantastic. These ladies making going to the dentist so nice.

Victoria F.



Friendly staff, little to no wait time past scheduled appt time

Jennifer A.



Professional office. Hygienist always gives tips and pointers on how to keep teeth clean between visits.

Carla U.



Been coming here since 2005. Extremely clean facility. Friendly staff and great doctors.

Anthony T.



I've been using Dental TLC for 18 years and due to job relocating in kennesaw I made a switch to Dental One and they definitely met my expectations with my cleaning and friendly staff.

Barbara H.



Great service every time.

Karina R.



Friendly staff, excellent service. minimal wait time, appointment availability

Leslie C.



This is awesome! The staff is amazing and very helpful! I have recommended them to several others who have also had excellent experiences.

Tonya B.



I had a very good cleaning and the office staff was very helpful.

Peggy C.



Very friendly and helpful staff. My experience with deep cleaning and fillings was as pleasant as it could possibly be. Thank you for taking such great care of me!

Lael C.



This is a great facility for the family, both adults and children (5 YO). No tears! The staff is very friendly. Will definitely return.

Mindy A.



Very professional, friendly staff.

Cheryl R.



I really like the practice. Jessica is awesome, she is always friendly and just a pleasure!!! My husband comes there and when my kids are a bit older I will bring them there too.

Patricia P.



The dentist was awesome and helped calm me down.

Shawn W.



The staff was very attentive to me.. Making sure that I was comfortable and ok at all times..

Harold P.



Convenient location and service was the best I have had in a long time. I was given a cleaning first before work was to begin on fillings and crowns which make perfect sense to me. The Hygienist was the best. It was almost painless. My dental care was thoughtfully done and after care instructions clear. I will definitely be seen by them again.

Eletta G.



Great staff. Easy to work with. Simple and up front billing explained before any work is even done. Love em!

Jason W.



They are so sweet and professional

Naima M.



I was apprehensive due to dental issues. I was listened to and every effort was made to ensure my comfort and providing quality care.

Lenora K.



I came in without an appointment and was seen quickly

Brian H.



I received excellent care and the front office staff were very helpful.

Peggy C.



Excellent practice; feel as if staff truly cares for your dental health

Carla U.



Good, clean, knowledgeable, and professional.

John M.



Customer service was awesome and the doctor and her staff couldnt have made me feel more comfortable!!!! I want to thank everyone for being so nice!!!!!!

Tim V.



Everyone is very professional and courteous. I feel very comfortable with the dental care I receive

Linda P.



Very honest and helpful. I was able to get taken care of fast.

Zachary C.



I had a very good experience with my dental care.

Peggy C.



Good people. Very effecient.

Dennis W.



I barely had any pain compared to most dentists I had been to and everyone was extremely nice!

Morgan O.



Fast friendly no nonsense service.

Dennis W.



Service at the Kennesaw location is exceptional; extremely helpful office staff and dental assistant.

Patricia R.



the staff are all friendly and helpful. The dentist is very good at her profession. She is very informative about procedures and needs and explains things very clearly. A very nice place if you have to go to the dentist!!!

Craig F.



Super sweet staff. Mary at the front desk is so friendly. Plus all the staff is and very general. They ask how you are doing throughout the cleaning.

Nicole B.