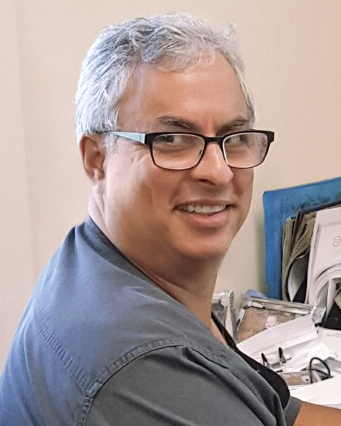 Dr. Jose R. Perez-Irizarry was born and raised in Puerto Rico. He developed a keen interest in dentistry since early age. He graduated from college in 1982 with a Biology Degree and then attended the University of Puerto Rico School of Dental Medicine where he graduated in 1986. He established a successful group dental practice in Yauco where he practiced for 14 years. In 1999 he moved with his family to the Atlanta area where he has been working as a general dentist ever since.
With over 32 years of experience Dr. Perez treats a wide variety of needs amongst his patients including crowns, bridges, dentures, implant restorations, and cosmetic dentistry. A fluent Spanish speaker allows Dr. Perez to communicate efficiently with the Spanish speaking community. Outside of the office he enjoys photography as a hobby as well as cooking and expending time with his family.
Over 30 years of experience delivering general dental services, Dr. Perez is diligent in maintaining his dental credentials by continuously attending Continuing Education courses. Dr. Perez completed min-residencies in the University of Florida Dental School in Pathofunction and Oralfacial Pain TMJ (2004) and Pediatric Dentistry (2009). Dr. Perez has mentored several young dentists providing guidance and advice early during their careers.
Dr. Perez is married, his wife is a college professor and they have four children together. Their three sons are currently in Dental School together as part of the graduating class of 2022.
I like to have a common sense approach to dentistry where prevention is the foundation to a healthier smile. I make every effort to provide services that satisfy patient's expectations on dental treatment. Communication between the patient and dentist is essential as there is a need for the patient to understand his/her actual oral condition to make the necessary changes to complete their dental work and be able to maintain everything in excellent shape.
Dr. Perez has been continuously involved in community health clinics, community service and different disaster relief initiatives. Dr. Perez used to host a weekly radio show on dental health issues providing orientation and advice on dental issues to the general population. Previously, he was a member of the Hispanice Dental Association, ADA and P.R. Dental Association where he served presiding different commissions including Young Dentists Commission, Continuing Dental Education, community outreach programs as well as a member of the board of directors and as a member of the executive committee for several years.